The next generation of
interactive live streaming
Add shopping, polls, chats and quizes to your live video
Turn video into an experience with powerful interactions.
Online video wasn't meant to be passive. Livery lets you seamlessly combine synchronous, low latency video with powerful interactive features. It's time to get your live content the active audience it deserves.
Add product offers, allow users to add items to their cart and integrate Livery with your commerce or ticketing solutions. Educate and entertain with features like poll, trivia, prediction, rating, game mechanics and leaderboards. Or let the audience talk back with live reactions, chat and Q&A. 
It's even possible to add your own or 3rd party custom interactive layers to Livery.
wide range of
interactivities
Seamless, integrated interactivity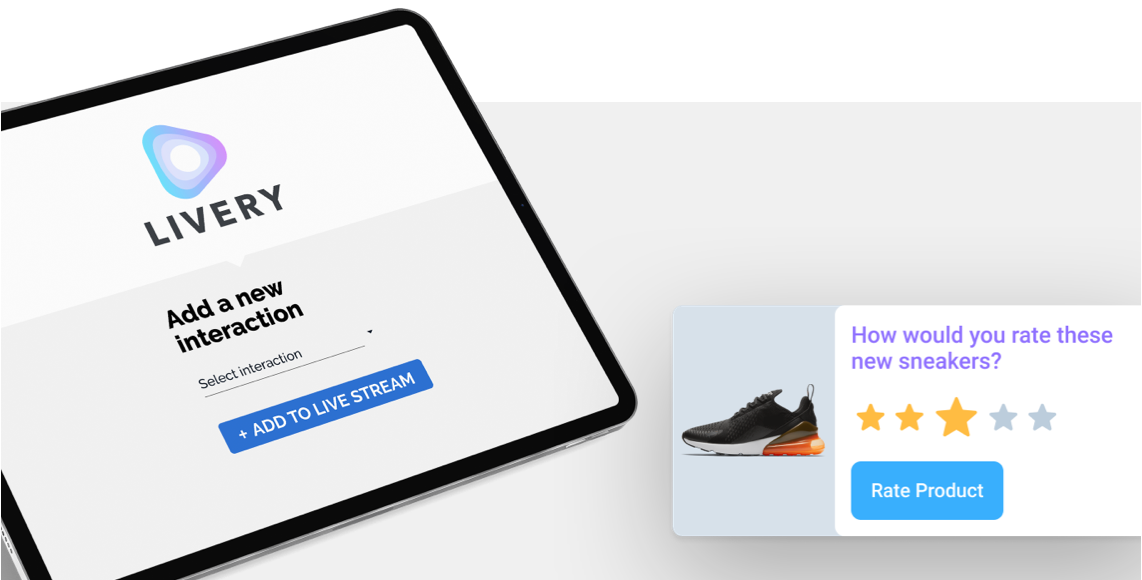 Enrich your video with data visualisation, personalisation and interactivity. Anyone can create and produce interactions with our easy to use web-based management system. All platforms support our wide range of interaction types and you don't need additional tools or installation.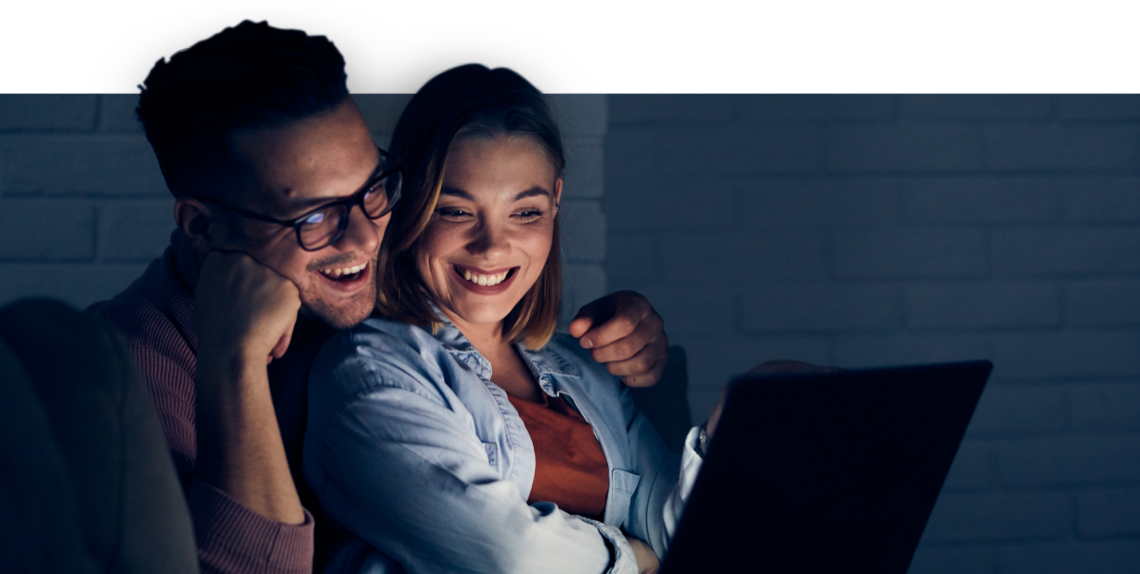 Live events trigger emotions and engagement. With interactivity the engagement will be even more, because viewers discuss, influence, purchase and play along with the things they see and hear. This way you let viewers become part of the live event.
Enough interactions to make your live video event engage as never before
Powerful interactions, straight from the box. Place them on the timeline of the web-based
management system and you are good to go.
A clear indication how much time is left before the broadcast is starting.
Show quick anouncement with title, subtitle and image.
Ask the opinion of your audience about a certain topic. Results are shared directly with the presenter.
The presenter in the studio can see how the audience thinks about a topic (direct feedback). Up to 4 answers possible.
Multiple choice question:
How smart and how quick are you? Possible with 2, 3 or 4 answers.
All viewers vote together. Decide what happens next or what answer is the winner. Up to 4 answers possible.
Express your feelings during the broadcast with these live reaction emojis. Click them and they will be floating over the stream.
Communication interactions pack
Bye bye broadcasting, here is two way communication. This way the audience has a
voice in your live event.
Everyone on the stream can chat to everyone on the stream. With rate limit & moderation.
Users have the option to raise questions, search questions and get answers which the operator manages in the CMS.
Commerce interactions pack
Turn your live event into a money-machine. Seamless e-commerce, integrated in your
live stream to boost your sales.
Show featured products to let viewers discover product or services at their own pace. Addition images,
Select variations of a product or service. Size, color, or a variation of your choice.
Boost your sales by adding products to your basket from within the livestream. Seamless and integrated live shopping.
Find out how your viewer feels about a product. User preference data is available after the broadcast.
Clickable anouncement with title, subtitle, image and a button. Links to wherever you want.
Gamification interactions pack
Next to the core interactions like trivia and … these add some more gamification to your live video event. Predict what will happen in a sport game,
Will there be a goal in the next minute? Will he make it into the next round? Will the ball fall on red. Predict and excite!
The closer you guess, the more points you score. The exact answer is rewarded even more.
Multiple choice question: How smart and how quick are you? It all defines your ranking in the leaderboard.
Earned points during and after the game. Compare with other players and see who has the highest score and wins the game.
With the interactions Livery offers you can do great things. For people who want to go further of want to customise even more Livery enables you to built your own custom interactions. Create them for specific goals, in your own style to use them in your Livery live stream. All documentation is waiting for you to start building right now and create some magic.
Here a couple of examples channel partners or customers built already.
Custom styled, real-time learning app.
A complete game of Bingo in the Hobbii style.
Custom styled, real-time learning app.
Manage it all from a simple dashboard
web-based management system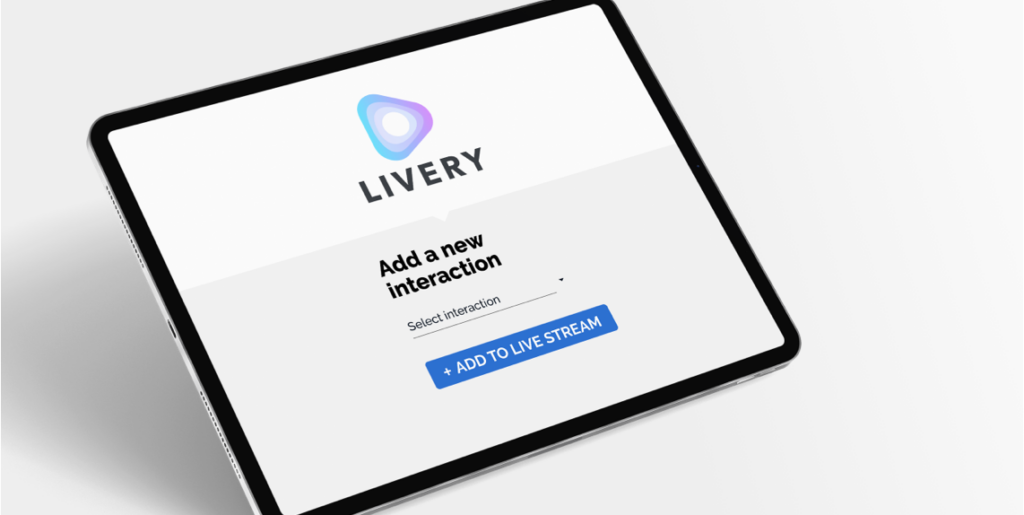 Set up and control all interactions on the interaction timeline. Create selected audiences that are invited or do an open broadcast. Finetune all settings like CDN, player settings, moderation and analytics. Export statistics and user data after the broadcast. 


The Google Analytics integration and dedicated exports provide you with all the information you need during and after an interactive broadcast.
Set up your broadcast with start date and time enabled features, promotional image and enrich it with interactions the way you want it.
Change color to your company color and add your own logo.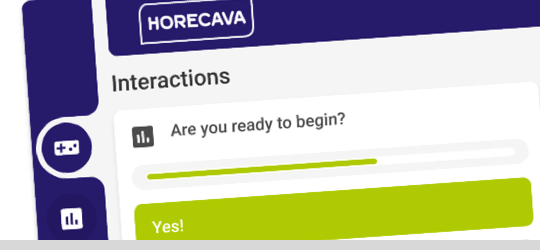 Users create an account and are able to log in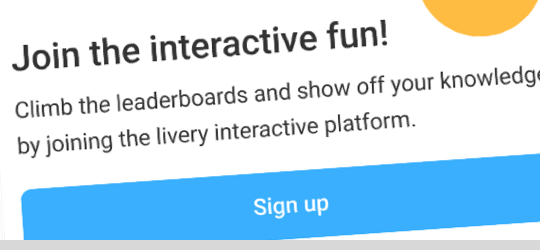 Do a broadcast with your company. Invite the selected people via e-mail. No one else can join your broadcast.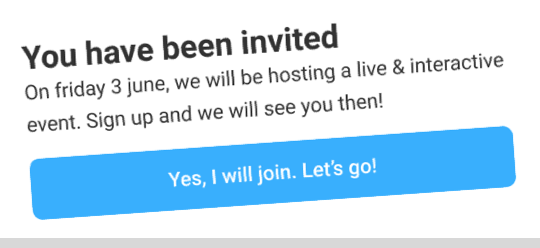 Select your locale to set your date format, amounts and currency.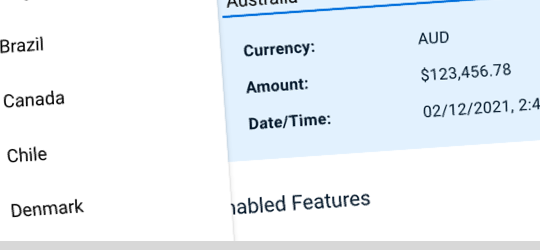 the presenter knows it all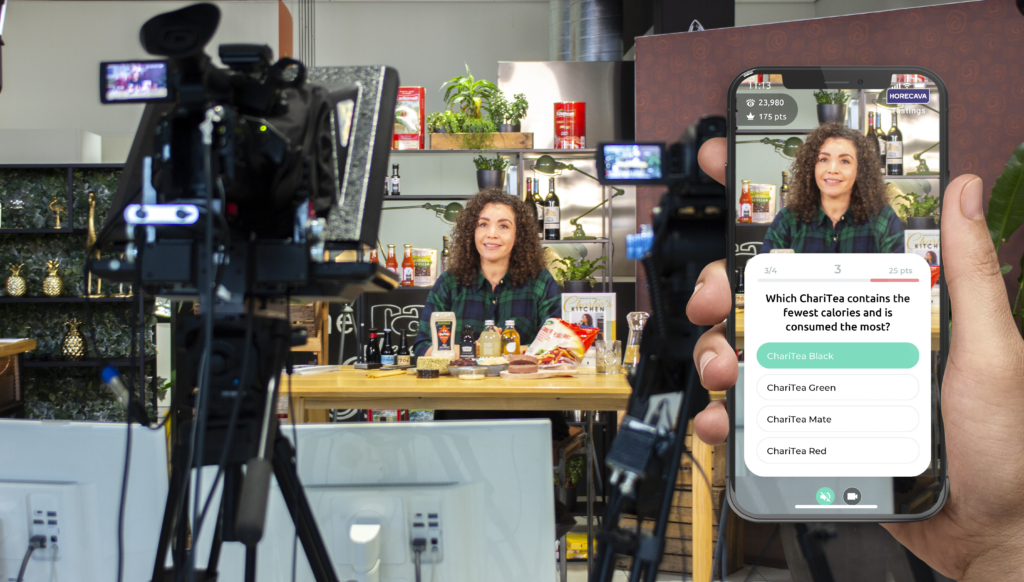 Real-time user data is key when you build the perfect feedback loop. Livery Interactive visualises the participation data in real-time, allowing you to use the data directly in the live broadcast. The presenter view gives the host of direct access to crucial information and questions raised by the participants. He can check the interaction results, live reaction activity or the raised Q&A questions. The presenter is able to react in real-time on the interactions provide by the audience.
The data is also available via a real-time API, allowing load all data in your graphics engine, so you can visualise it the way you want.
Presenter view: leaderboard
The presenter has a constant view on the leaderboard so he/she can talk about it in the broadcast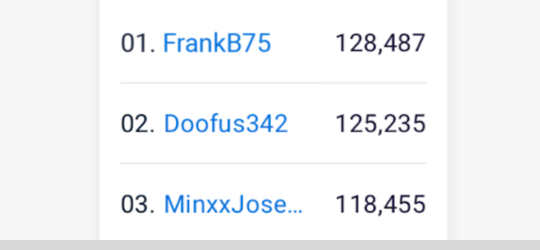 Presenter view: interim results
When the time is not yet over, the presenter already sees the interim results of the active question.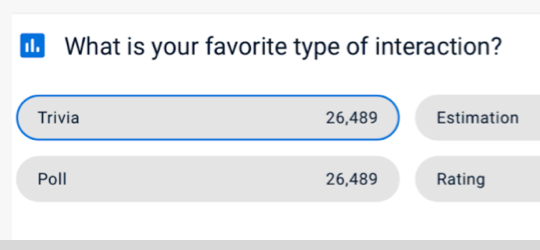 The results of a question, poll or rating are shown to the presenter so she/he can talk about it.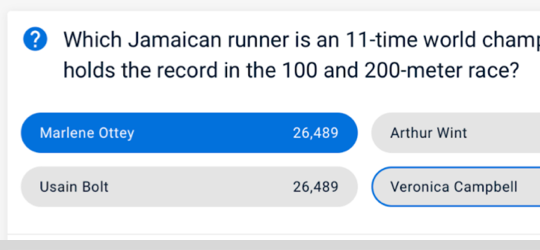 The moderator pushes the most relevant question with answer to the presenter.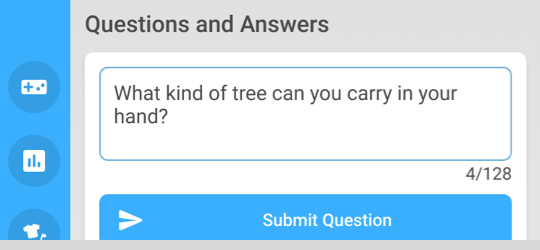 Interactive player included
The Livery player is the best way to bring low latency interactive video project to your end users. Our player SDK's can be integrated on iOS, Android and web in a matter of minutes. A built-in interactive layer brings true interactive video within everyone's reach.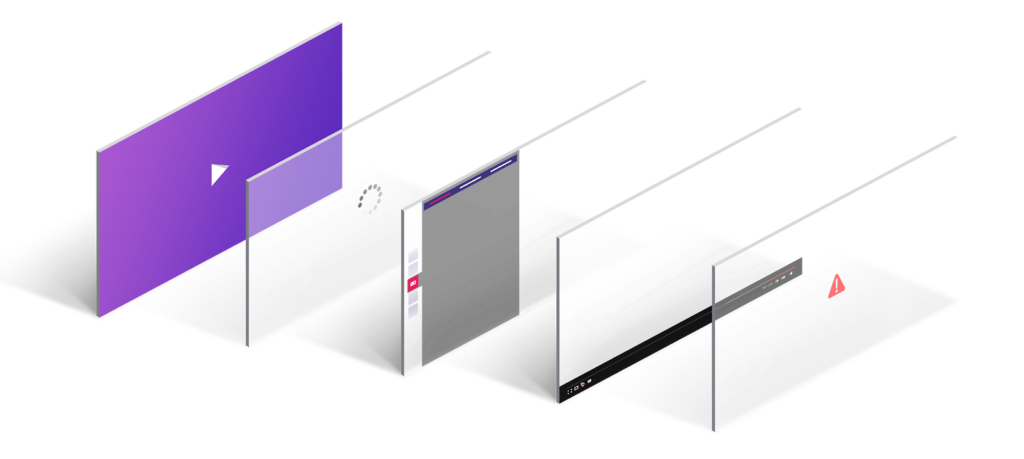 Documentation on how to add Livery Video to your platform can be accessed via docs.liveryvideo.com 
Should you have any questions on how to best implement our player in your project, just get in touch.
Live video for professionals
Not so much interested in interaction? We offer live video for websites, iOS, Android & Web apps. Enjoy high quality, synchronized, low-latency streams that come at no additional cost compared to regular latency streaming.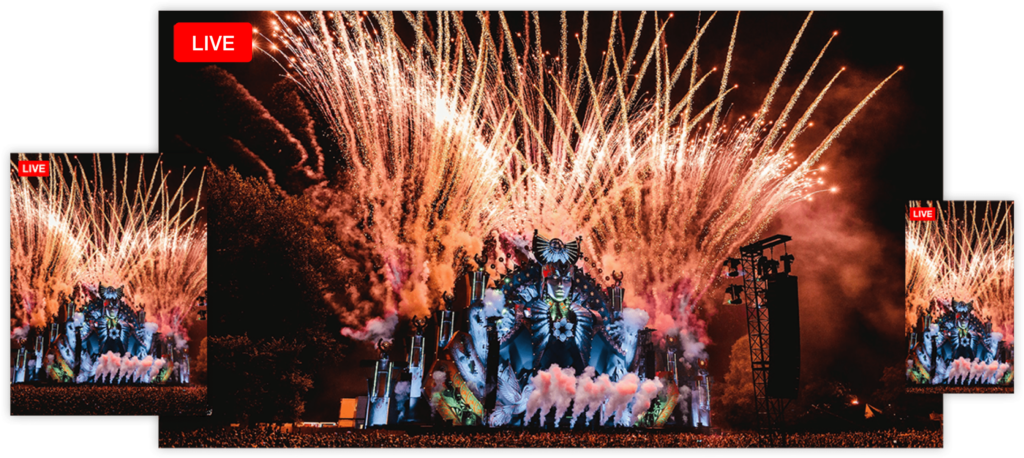 Get your free demo and experience Livery
We offer a 20 minutes live demo to experience Livery video.